The TLS way
Creating the fabric of your lifestyle
Bespoke design
We create high-quality homes in inspiring locations and we collaborate with the right people at the right time to make this happen, working closely with exceptional architectural design studios like TDO, Studio Partington and TG Studios. Every design is tailored for modern living and we never compromise on quality or style.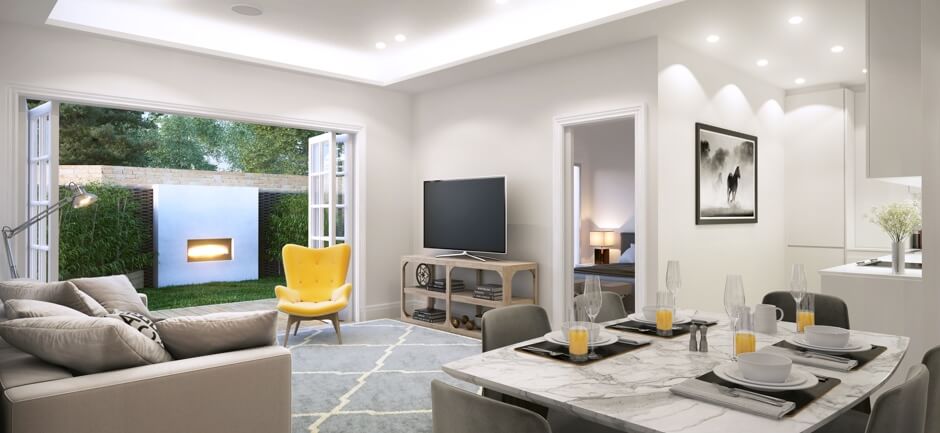 Places people love to live
All of our developments are purpose-built and designed to blend seamlessly within existing neighbourhoods. They're focused on making people's lives easier too; they're located in thriving communities and near to local amenities and transport links, so residents have everything they need on the doorstep.
Progressive technology
We're a forward-thinking company. We build and develop homes using the latest technology to make everyday lives easier and to make sure our homes are flexible and adaptable:
State-of-the-art Sonos sound system with built-in speakers in the living and bedroom areas so you can play your favourite music at any time and control it from your smartphone
Heatmiser neoStat is a smart heating system which is app-controlled, allowing you to control your heating and hot water from wherever you are
Smart meters make your everyday life easier. You can monitor your energy usage and keep your household bills to a minimum
MVHR is a highly efficient heat recovery system which provides warmth and fresh filtered air all year round
Audio/visual entry is a video door phone system with unparalleled technology and design. Audio and visual entry increases security and convenience. It can be accessed from a smartphone so you can communicate with visitors via the building intercom wherever you are
A focus on sustainability
We're focused on reducing our environmental impact wherever we can and helping people to save money. We achieve this by using state-of-the-art technology like PV panels and heat pumps that cost less to run and SMART systems that can help monitor energy usage. But we believe sustainability is more than that. It's about building places that have a future. Places that people can grow with. Places that leave a legacy.
Every project is different
Our homes are designed to reflect the communities they're built in. We work with local authorities to make sure we're delivering what each neighbourhood needs. We choose commercial partners that enhance areas and we collaborate with architects on every project to make sure every design is different and integrates with the local character.